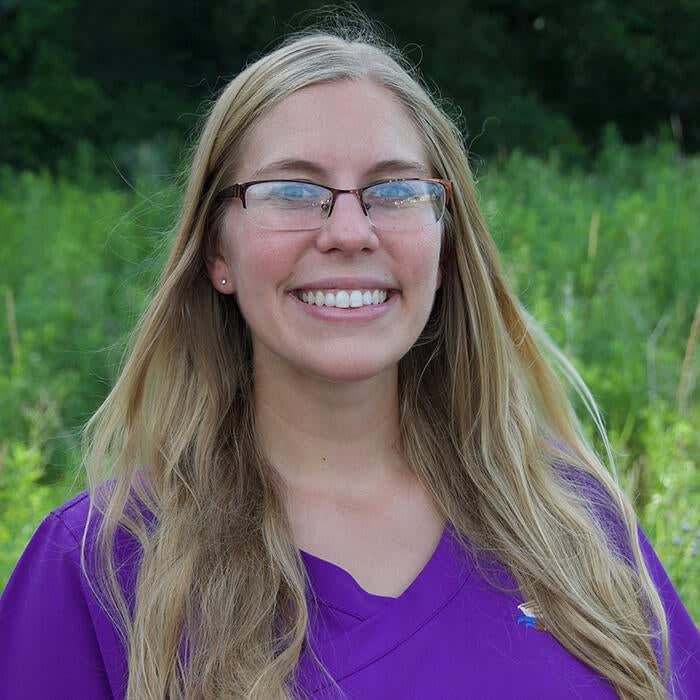 Dr. Janelle Keefer
Dr. Janelle Keefer loves caring for animals and helping people. So, for her, veterinary medicine is the best way to do both of those.
Dr. Keefer graduated with a Bachelor's of Animal Science from University of Wisconsin River Falls and earned her DVM degree from Iowa State University's College of Veterinary Medicine.
Janelle is an avid horseback rider, kayaker and beer brewer. She grew up in Baraboo and now lives with her husband Nick. She cant' wait to meet you and your four-legged companion.