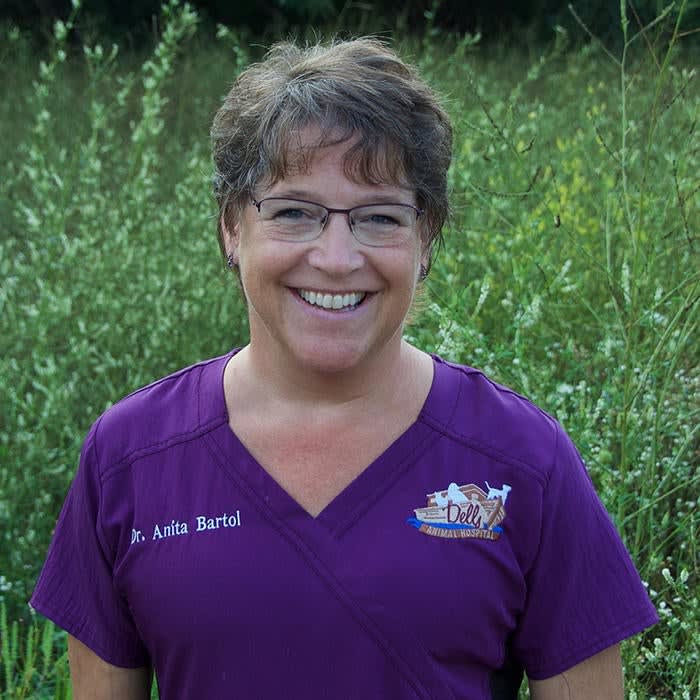 Dr. Anita Bartol Meyer
Dr. Anita Bartol Meyer has loved animals and wanted to be an advocate for them since she was very young. 
Following this passion, Dr. Meyer completed half of her undergraduate education at University of Minnesota St. Paul and completed her degree at University of Wisconsin Madison. She also acquired her veterinary education at University of Wisconsin Madison, graduating in 1990. 
Dr. Meyer worked at Hill-Dale Veterinary Care in Baraboo for a year-and-a-half, then relocating her family to St. Kitts to work at Ross University Veterinary School. She loved her time there, but is happy to be back in the United States. There is only so much sun and sand one can take.
When not at work. Dr. Meyer is doing anything and everything outdoors, kayaking, biking, cross-country skiing and more. She has a 2-year-old golden retriever names Willow and Po, a 14-year-old papillon.
Family is the most meaningful part of her life and she loves sharing time and activities with her children, grandchildren, husband, siblings, nieces and nephews.