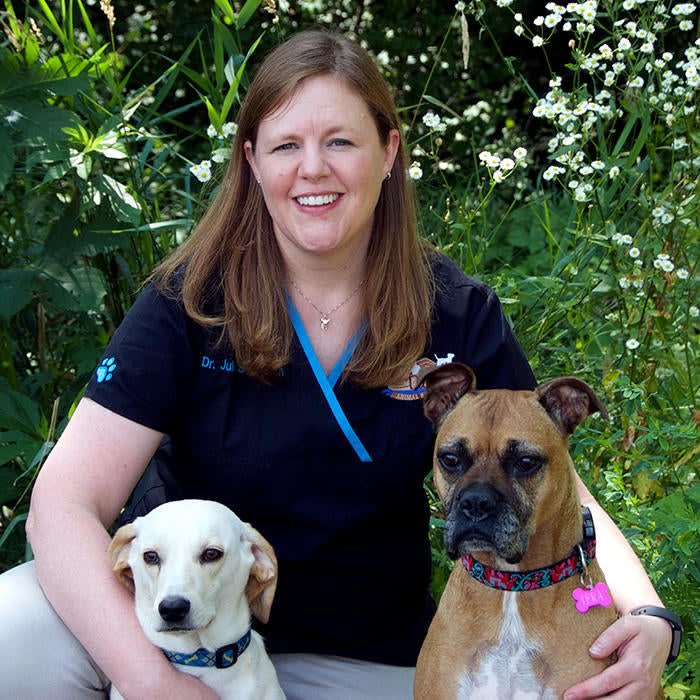 Dr. Julie Schodron
Dr. Julie Schodron has always had an interest in animals and in science. Veterinary medicine is a complex but fascinating career where she feels challenged and learns new things every day.
Dr. Schodron earned a BA degree from University of Wisconsin Eau Claire, completed a number of science credits at College of DuPage in Illinois and University of Wisconsin Madison. She earned her DVM certification from University of Wisconsin's veterinary school in 2012.
Julie has worked at a number of veterinary hospitals before joining us at Dells Animal Hospital, including Naperville Animal Hospital,Sartan Animal Hospital and the Dane County Human Society.
Dr. Schondron loves the outdoors! She enjoys hiking, swimming traveling, gardening and more! She has 4 dogs (Finn, Oscar, Penelope, and Gracie), 1 cat (Cecil), 1 horse (Pandora) and fish and loves spending time with all of her companions.